Have you ever forgotten to pay a bill or were charged a fee because you didn't pay the right amount? Never let that happen again with our Bill Tracking system.
Our Bill Tracking tool lets you enter all your monthly bills, what amount you owe, when the bill is due, a note and what account you usually pay with. Does the amount of your bill change each month? That's ok! The Bill Tracker lets you easily change the amount of the bill when you know the new amount due.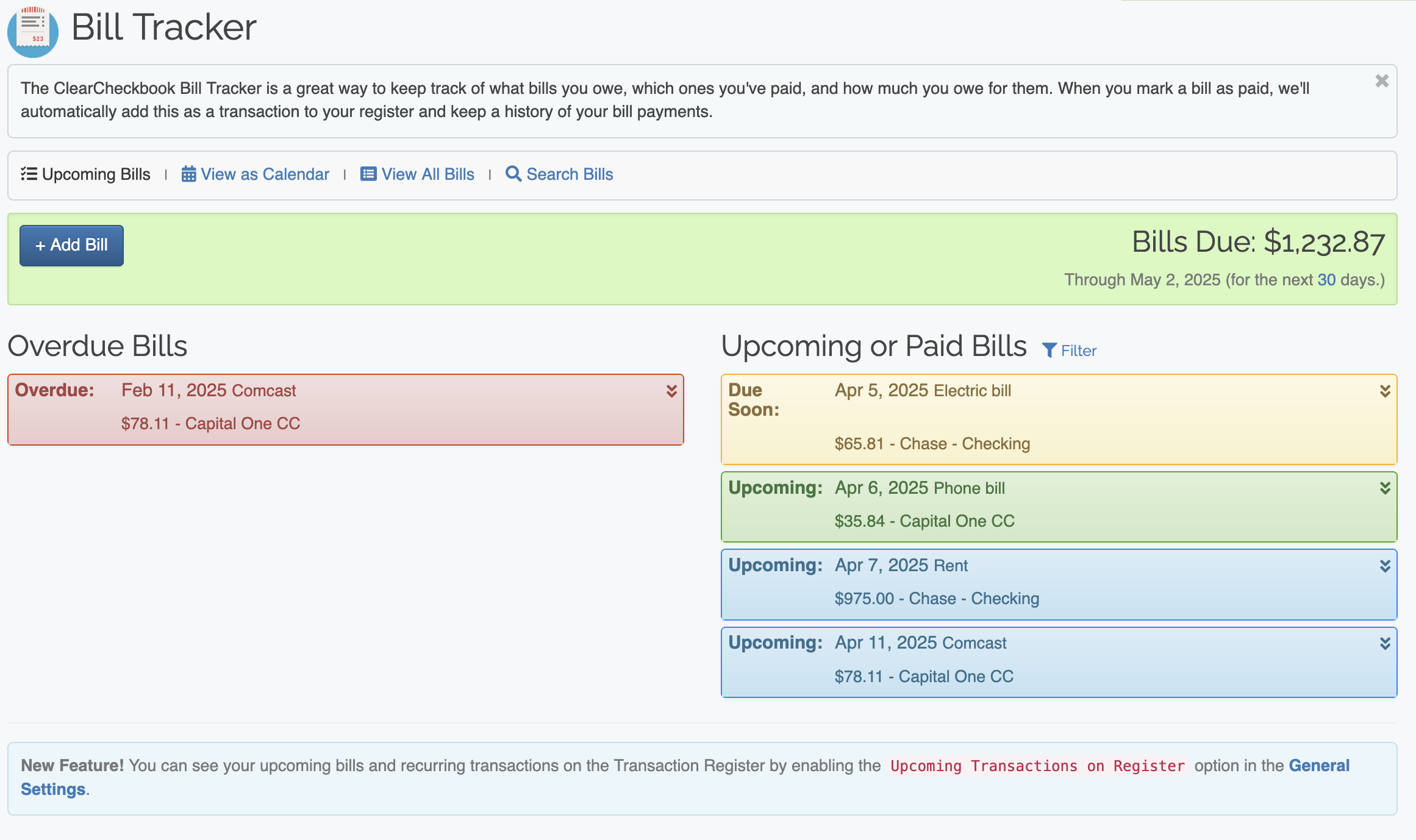 List of Bills
When you're ready to pay your bill, you can go to the Bill Tracker tool and click on the bill you want to pay. There's a button to Pay Now and you simply fill in the details. You can also hook the bill up to our recurring transactions tool and have the transaction posted to your account each month automatically.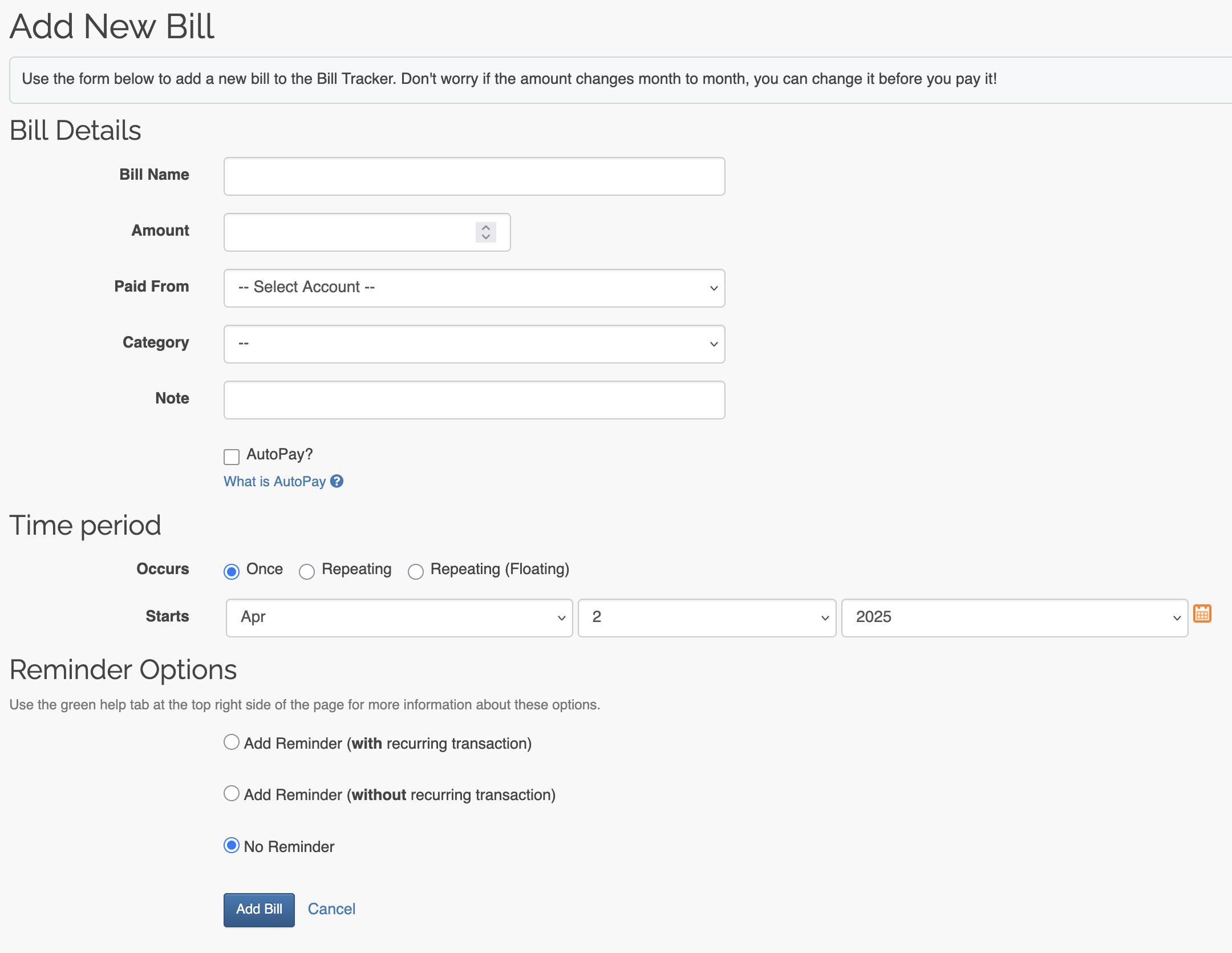 Add a Bill
The Bill Tracker also lets you view a history of each bill payment, so you can see how much the amount for the bill payment has changed over time. This is a helpful tool if you're trying to cut back on your spending in certain areas.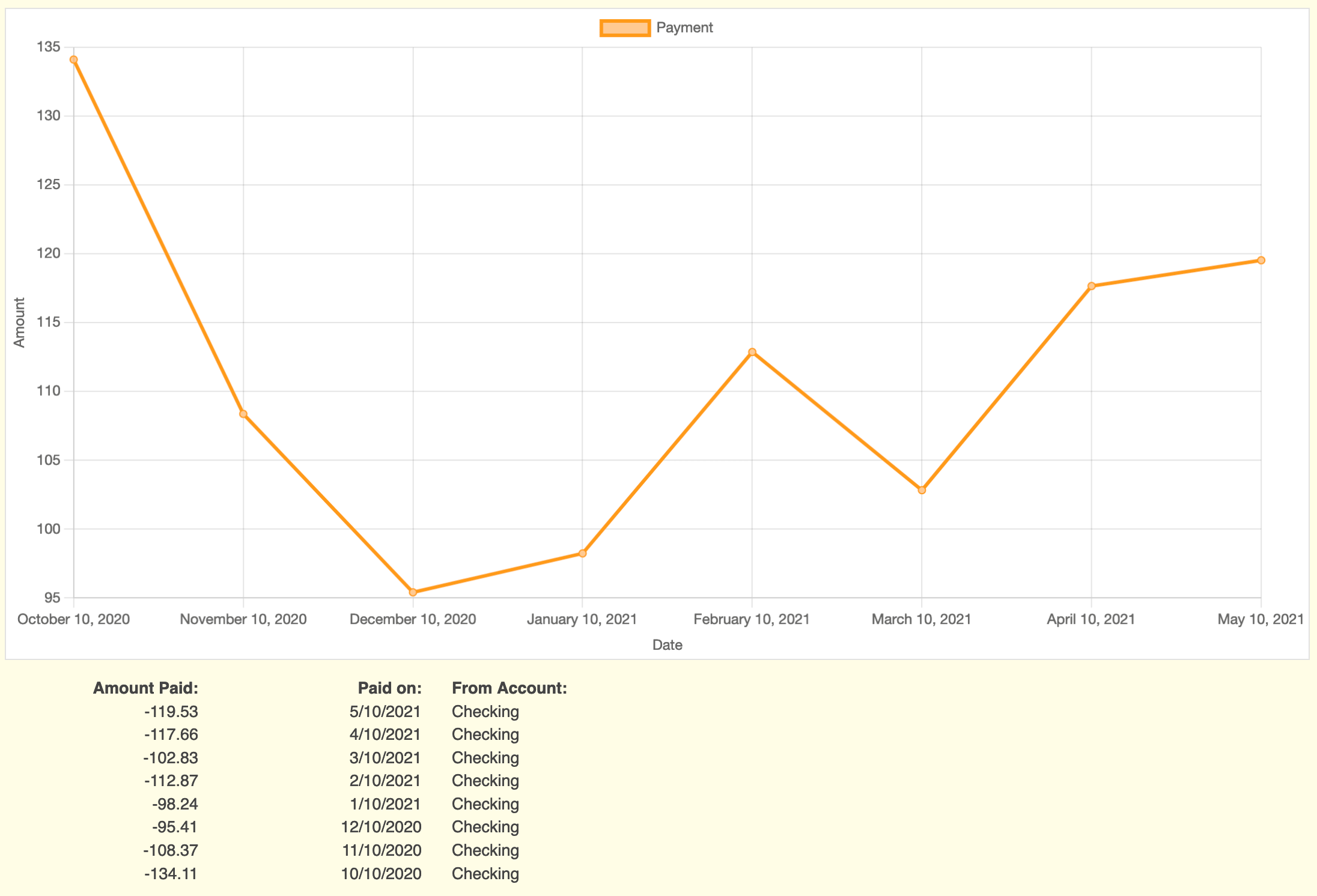 Bill Reports
More of our financial tools:
Budget Calculator

Set up budgets and see how much you spend toward them each month.

Bill Tracker

Track your monthly bills. Find out when you last paid your bill and for how much.

Connect Your Bank to ClearCheckbook

Connect your bank and have your transactions downloaded automatically.

Reminders / Recurring Transactions

Create reminders and recurring transactions so you never forget to pay a bill again.

Debt Snowball

Payoff your debts and loans faster with our Debt Snowball calculator.

Import Transactions

Import CSV, OFX, QFX and QIF files so you don't have to manually add your old transactions.

Investment Portfolio

Keep track of your investments with our Investment Portfolio. Track stocks, bonds, mutual funds and any other investment that has a ticker.

Spending Reports

View all of your spending and saving data in several report formats including line, bar, pie and text reports.

Transaction Register

Easily view all your transactions in our register.

Financial Dashboard

All of your financial data at a quick glance on our Dashboard.

Save-Up Tracker

Do you have something you want to save up for? Use our Save-Up Tracker to enter your goals and we'll help keep track of your progress.